Rediscover the joy
of hearing.
Visit Perfect Hearing in KL, Selangor, or Johor
The new perspective in hearing care.
Oticon More with  BrainHearing™ technology  is a revolutionary hearing aid that gives the brain more of the relevant information it needs to make better sense of sound, so you can get better speech understanding with less effort and the ability to remember more.
Take better care of your brain, and your brain will take better care of you.
Introducing BrainHearing™ Technology.
Oticon has always followed the approach of producing hearing aids that enhance the brain's ability to process sound.
Your ears collect sound, but it's your brain that actually understands it.
Good hearing helps your brain stay fit throughout your life—and helps avoid many other health problems. This means that hearing health is brain health.
That is why we have developed BrainHearing™ technology for hearing aids.
Designed to support your brain
Oticon More supports your brain by giving it more of what it needs to make better sense of sound.
The world's first hearing aid with an on-board
Deep Neural Network
Introducing the hearing aid that works more like how the brain works because it learned through experience.
Effortless connections and two-way hands-free communication
Enjoy the convenience of two-way hands-free communication with select iPhone and iPad devices and direct streaming from select Android™ devices.
A full day's power
Oticon More miniRITE R and miniBTE R rechargeable styles take just 3 hours to charge for a full day's power.
Superior sound quality. More options to fit your lifestyle.
All include a telecoil and two-way hands-free communication from select iPhone and iPad devices and direct streaming from select Android™ devices.
miniRITE T style
Includes a telecoil and comes with disposable batteries for hassle free, immediate replacement of power.
miniRITE R style
Rechargeable style allows for overnight charging or charge on the go with our new SmartCharger.
miniBTE T style
Ideal for those who prefer disposable batteries.
miniBTE R style
Available for those who want the convenience of a rechargeable hearing aid.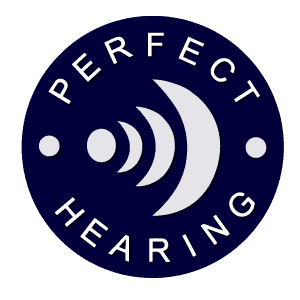 Welcome to
Perfect Hearing
PERFECT HEARING is committed to making hearing care a medical necessity and devotes its efforts to patient advocacy, increased utilization of hearing care products and services, and improved access to qualified providers.
With 7 Audiologists in 4 branches nationwide, we provide professional hearing consultation and the best solution for your hearing needs.
Abigail Sweeney
The thing about Oticon More that has been just revolutionary and really incredible is the Deep Neural Network. Patients are reporting that they're hearing the environment so much more naturally.
Robert B.
With My Oticon More hearing aids, sounds are much more natural. I'm absolutely not aware that sound is coming through my hearing aids – that's how naturally the sound blends with what is going on around me.
Ahmad Pataruddin
Servis baik. Peramah mesra. Ayah suka dan happy dapat alat bantuan pendengaran, dapat testing free lagi mantap. Terbaikkk… Semoga murah rezeki. Rezeki modal dapat beli sebelah saja next kita simpan duit lagi buat beli sebelah lagi… Aminn.
Rhee Nesson
Every single test I have performed has indicated that
the best hearing aid for my patients is Oticon More.
Hajar Aswad
Their services is very da bomb! Senang je berurusan. Audiologist pun terbaik. Bagi penerangan yang mudah difahami & very detail. Thank you so much to Perfect Hearing Bangi. My mom so happy now.
Seri Kesumawati
If you would like to screening or looking for hearing aids, this is one of good place. Currently they offer 25% disc for bilateral HA. They offer Phonak n Oticon brand.
See if Oticon More hearing aids are right for you.
Perfect Hearing is an Oticon-authorized hearing expert in Malaysia.
Undergo hearing tests and evaluations and acquire Oticon hearing aids or accessories from us.
Mon – Fri
9.00 am – 5.00 pm
Sat
9.00 am – 1.00 pm
Sun
Closed
Shah Alam (HQ)
No 5G Pusat Perniagaan Jubli 20,
Jalan Singa J 20/J, Seksyen 20,
40300 Shah Alam, Selangor
Bangi
38-1-1, 1st Floor,
Jalan Medan PB1, Seksyen 9,
43650 Bandar Baru Bangi, Selangor
Johor
No 44, Jalan Sulam off Jalan Tebrau, Taman Sentosa,
80150 Johor Bahru
 © 2023 Copyright Perfect Hearing