Conversations shine
with Phonak.
Visit Perfect Hearing in KL, Selangor, or Johor
Introducing
Phonak Audéo™ Lumity.
Being able to fully participate in conversations is like a spark of light in the dark – but speech is nothing without understanding! Phonak Lumity provides you with improved speech understanding in noise, allowing you to focus on what you really want to hear. Dive deep into conversations around you and enjoy improved listening effort, wherever you are.
Well-hearing is well-being.
Phonak SmartSpeech™ Technology.
It works wonders in challenging listening situations.
Lumity features unique SmartSpeech™ Technology, a collection of features that AutoSense OS 5.0 seamlessly adapts, each feature proven to provide either improved speech understanding or reduced listening effort in many listening environments.
This technology not only highlights Phonak's dedication to providing the best possible solution for speech understanding but benefits your well-being as it has been shown from scientific literature, reduced listening effort can free up cognitive resources.
ActiveVent™ Receiver
Provides on average 10% better speech understanding in noise and natural sound quality in everyday listening situations.
Waterproof hearing aid
Waterproof and sweatproof, and has additional protection beyond a standard water resistant hearing aid.
Universal Connectivity
Provides direct connectivity to iOS and Android smartphones, TVs, Roger devices and wireless accessories. Pair up to eight Bluetooth® enabled devices , while two can be simultaneously connected.
Tap Control
Accept and end calls from your connected iOS or Android smartphone. You can also pause or resume streaming from connected Bluetooth devices and access Bluetooth based voice assistant apps.
Meet the Audéo Lumity family.
Audéo Lumity hearing aids are available in 3 models to suit your listening needs.
Audéo L-RT
Mild to profound hearing loss
________________________________
Health data tracking
________________________________
Tap Control
Audéo L-RT
Mild to profound hearing loss
________________________________
Health data tracking
________________________________
Telecoil
Audéo L-RT
Mild to profound hearing loss
________________________________
Health data tracking
________________________________
Waterproof
8 options to match your lifestyle.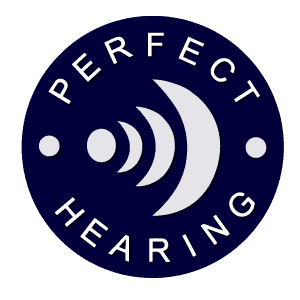 Welcome to
Perfect Hearing
PERFECT HEARING is committed to making hearing care a medical necessity and devotes its efforts to patient advocacy, increased utilization of hearing care products and services, and improved access to qualified providers.
With 7 Audiologists in 4 branches nationwide, we provide professional hearing consultation and the best solution for your hearing needs.
Hajar Aswad
Their services is very da bomb! Senang je berurusan. Audiologist pun terbaik. Bagi penerangan yang mudah difahami & very detail. Thank you so much to Perfect Hearing Bangi. My mom so happy now.
Seri Kesumawati
If you would like to screening or looking for hearing aids, this is one of good place. Currently they offer 25% disc for bilateral HA. They offer Phonak n Oticon brand.
Ahmad Pataruddin
Servis baik. Peramah mesra. Ayah suka dan happy dapat alat bantuan pendengaran, dapat testing free lagi mantap. Terbaikkk… Semoga murah rezeki. Rezeki modal dapat beli sebelah saja next kita simpan duit lagi buat beli sebelah lagi… Aminn.
Indran Krsnag
Warm, welcoming and friendly staff. I'm very happy with the services.
See if Phonak Audéo™ Lumity hearing aids are right for you.
Perfect Hearing is a Phonak-authorized hearing expert in Malaysia.
Undergo hearing tests and evaluations and
acquire Phonak hearing aids or accessories from us.
Mon – Fri
9.00 am – 5.00 pm
Sat
9.00 am – 1.00 pm
Sun
Closed
Shah Alam (HQ)
No 5G Pusat Perniagaan Jubli 20,
Jalan Singa J 20/J, Seksyen 20,
40300 Shah Alam, Selangor
Bangi
38-1-1, 1st Floor,
Jalan Medan PB1, Seksyen 9,
43650 Bandar Baru Bangi, Selangor
Johor
No 44, Jalan Sulam off Jalan Tebrau, Taman Sentosa,
80150 Johor Bahru
 © 2023 Copyright Perfect Hearing